Thursday 07 May 2015
Vote Conservative
Today, Alexander Temerko has casted his vote for the Conservative Party.
He said: "I encourage everyone to come and vote for the Conservative Party.  I especially encourage minorities, which consist of people like myself, to vote Conservative. Tories are not a party of the rich but of hard working people; it is a Party that stands for the interests of the business community, for social responsibility and a united nation. My story and my friends' stories are the best example of that."
Alexander Temerko has also supported a letter from David Cameron:
Today is about Britain's future.
Today is about keeping our economy strong and our United Kingdom secure.
It's about ensuring a strong, stable Government – and building a brighter future for our children and grandchildren.
hank you so much for everything you have done over the last five years to help turn our country around.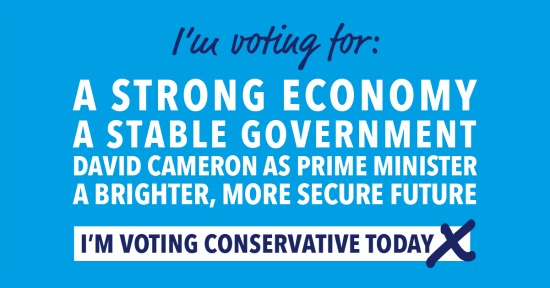 When you vote today, you'll be voting to safeguard everything we have achieved together – and to make sure the next five years are even better for our country.
So please make sure you head down to your polling station today – and let everyone know you're proud to be voting Conservative by sharing our graphic on Facebook and Twitter.
Thank you,
David Cameron